It's been ten LONG years since the Old Git and I got married. Eleven since we first met and I changed his life for the better. After months of relentless pursuit, I finally gave in and said 'yes' (just to stop him from hounding me, to be honest). He hasn't looked back since, obviously, and thanks me everyday for being such a great wife. Okay, he doesn't really do this last bit but I know he thinks it on the inside.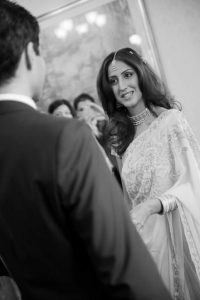 Naturally things change over the course of ten years. The Old Git isn't quite as attentive or adoring as he used to be and I just find him annoying most of the time. We don't gaze into each other's eyes like we used to or spend hours discussing our feelings. Nope. Instead we spend a lot of time eyeballing each other angrily or discussing our monthly budget (yawn). Yes, this is married life ten years down the line. Throw in a couple of hyperactive kids and it's a life completely different to the one I started with.
That being said, it's one I wouldn't want to change (apart from the bit about the Old Git going on about monthly budgets…yawn). It's quite nice having the odd cuddle and even better having someone I can whinge to on demand. The Old Git is a bit like a warm old blankie..he makes me feel all toastie and snug. We've had highs and lows, moments of extreme joy and sadness. Such is life. But we've managed to endure them together and move forward.  With time comes understanding and patience. Key ingredients for any marriage. I'm no expert but what I do know is that, ten years on, the Old Git and I know when to choose our battles, understand when the other is feeling vulnerable and support each other's dreams and aspirations. Furthermore, he gives me full charge of the TV remote control which would otherwise be a deal breaker.
It also helps if you still fancy your other half. Imagine if the Old Git was annoying AND unattractive? That would just be too much for me to bear.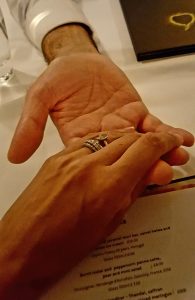 Some people like to project this rosy image of constant marital bliss but this is deceptive. Behind closed doors every relationship faces challenges and is tested. We are all imperfect and so are our relationships. But that doesn't mean that they are not good, healthy or fulfilling. They can be all of these things even in their state of imperfection. My Old Git may annoy me but I'm not going to ask for a refund quite just yet. He isn't a bad catch and is aging quite nicely. Who knows what the next ten years will bring?