I've always believed that having a good set of girlfriends is a really positive and enriching experience. With age and responsibility our lives become increasingly busy with work, relationships and/or kids, but in my view we should always make time for our female friends. And yes, I even mean make time for that one crazy, overly emotional, slightly neurotic friend who we all love and despair over.
First and foremost, we can't beat the 'old is gold' friendships. Those friends that have known us since childhood and travelled through life with us. From ugly duckling to spotty adolescent, these friends have seen us at our worst. We can share our private thoughts with them safe in the knowledge that they will not judge us and will always want the best for us. These are the most precious friendships.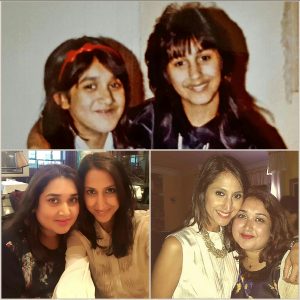 Then we also have those friendships from our late teens/early 20's, when we have shared milestone moments like moving away from home, university, our first job or first serious relationship.  These are wonderful friendships that we have experienced in our most formative years, as we have developed and matured into adulthood. These friends knew us before the realities and responsibilities of life kicked in, when we were full of hope and dreams.
And let's not forget our crazy, party girl friends who still frequent the most happening places in town and always guarantee a good night out. We know they will make us behave disgracefully, dance around our handbags and shriek with laughter all night long, but that we will pay for it the next morning when we can't get out of bed and spend all week feeling and looking like death warmed up.
Then there are our work or school mum friends who we see every day but perhaps don't know very well, on a personal level. Some of these relationships will remain courteous and superficial but, over time, there will be one or two people who we really connect with. These friendships are engaging and exciting because we have a shared experience.
And finally there's the crazy, psycho friend who drains the life out of us with all of her drama and emotional anguish but who has a heart of gold. We know that, in between all of her sobbing and self-loathing, she will happily offer a shoulder to cry on should we need it.
In my experience, the best female friendships are the ones that are uncomplicated. The ones that don't simmer with complex layers of resentment, competitiveness or envy.  Moreover they need to be reciprocal. It's no good if I'm always the one offering tea, biscuits and pastries but never get an invitation back. No, thank you very much – I'd like a chocolate hobnob please. It's not so much about expectation but more about making a person feel valued and appreciated. Once you identify who your closest female allies are, life becomes so much simpler and healthier.  So we should rejoice in our female friendships; put the nappies /laptop/dyson vacuum cleaner to one side and enjoy a bit of girly fun as there's no heartier laughter than that experienced with our girlfriends.