How do I tell my children that there are terrorists on our streets? How can I shatter the beauty and innocence of their youth? Across the world millions of children are faced with war, disaster and tragedy every day, and now here in the UK, after three terrorist attacks in as many months, we are faced with the sad reality of terrorism on our doorstep. I'm not suggesting our lives are in any way comparable to the terrible suffering endured by others elsewhere in the world, but the political climate of the UK is changing. There are increased risks and consequently increased tensions. As much as we'd all like to shield our children from these frightening developments, at what point should we discuss these matters with them and in what way?
Some children are, in my view, too young to have such discussions. Ludoo is only four and would not understand any of it. But my daughter is seven years old and has the capacity to understand and the possibility of exposure to information about it.  I am torn between raising it with her and risk causing anxiety and fear, and leaving her to enjoy her childish vision of the world. As of yet, she is blissfully unaware of the terrorist attacks and I feel almost cruel to burden her mind with it.  But she has older cousins and school friends who are more worldly than her. The chances are she will, at some point, hear about the terrorist attacks, and I know it's better coming from me than from anybody else.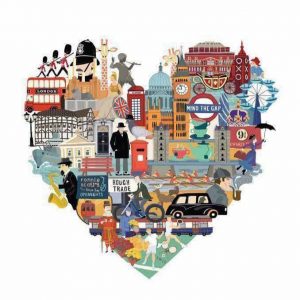 Whatever we tell our children about these attacks it has to be age appropriate. With an older child approaching their teens it may well be possible to discuss issues surrounding the attacks such as  politics,  religion and extremism but with younger school children this would be confusing and overwhelming. The key, I think, is to explain in very basic terms that there are some bad people who sometimes want to hurt others, but that this is very unusual and that most people are good. For me, the priority has to be to reassure my child that she is safe whilst acknowledging that it is very sad that these things happen. Providing too much detail about the attacks would be frightening but it's important to give just enough information to equip our kids should it come up in conversation. The objective is to inform and reassure, not to create fear and anxiety.
One way to reassure young children might be to focus on how effective the emergency services are at dealing with the "baddies" and to highlight examples of bravery. Kids love talking about the police and heroes. It makes them feel safe and protected. Another way might be to share positive news stories to illustrate there is more good than bad.
It's also really important to allow our kids to ask questions and answer them calmly and positively. We can set the tone and framework for the conversation so that it is not scary or hysterical. We can make them feel safe and emphasise how rare these incidents really are.
For me, there is the added complexity that we are from a Muslim background and I worry my child may hear comments about the identity of the terrorists which cause her to feel confused about her own faith background. At some point, I will probably have to take the conversation about these attacks one step further and explain in very basic terms that these terrorists are bad people with crazy ideas and that no religion says it is okay to hurt other people. I don't think my seven year old is ready to discuss Isis or radicalisation, but I hope by highlighting the importance of kindness and peace in religion, she will understand that these terrorists are of a completely different ilk.
None of this is an easy conversation to have with your child and I'm still assessing when to do it myself. But I know deep down, knowledge is necessary and empowering for our kids as it helps relieve anxiety. Kids can have very vivid imaginations so it's better to take control of the conversation than leave it to playground whispers.