It's not unusual for mums to have their girls' nights out, to go out on the razzle and to have a bit of fun. The kids have been fed and watered, it's the end of the day and they are normally ready for bed (we hope). But it's far less common for mums to spend the entire day away from their children. The notorious guilt fairy tends to rear her annoying head and plague us with a whole host of doubts. We feel a natural sense of duty and desire to spend time with our children during their waking hours and worry about how they will cope without us. It's completely different when we are away from them for work purposes as we aren't off on a jolly. But to choose to be away from them on a day out, one that they too would potentially enjoy, inevitably makes us feel conflicted.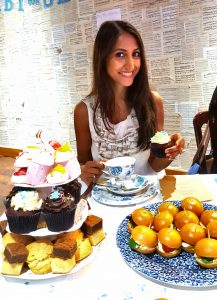 Last weekend I went out to a friend's baby shower in London. It was a delightful afternoon tea where copious amounts of cake were consumed and we all felt terribly civilised. I didn't feel guilty about attending as it was a special occasion and only lasted a few hours. But thereafter a group of my friends (mainly single, hip, girl about town types) decided to move on from there to a food festival. It took me half an hour to finally decide to join them, as instinctively it didn't feel right. My inner guilt fairy told me the party was well and truly over and to get back home to my kids. After messaging the Old Git, who was completely disinterested in my plans and appeared to be having a ball with our offspring in my absence, I decided to join in with my hipster friends. All I can say is that I had an absolute blast, discussing men/life/relationships, being spontaneous, traipsing across London in the rain, jumping into Ubers, watching my friends get hit on, and basically laughing hysterically all day long. Once I had banished the guilt fairy I was out for the whole flipping day and told the Old Git not to bother waiting up. There was no tearing me away from the girls! It was a nostalgic reminder of days gone by when I too could be spontaneous and hang out at trendy places.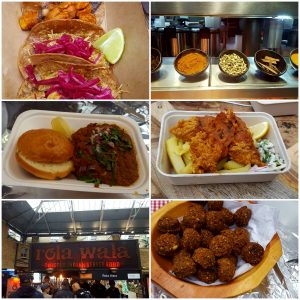 Sometimes we just need to bite the bullet and allow ourselves to remember who we were pre-marriage and kids. It's easy to lose ourselves in our families and our work, and neglect the importance of social identity. Having positive, durable relationships (away from being caregiver or breadwinner) is important for our mental and emotional health. It can help us to feel balanced and supported. As much as we like to think of ourselves as indispensable, the kids and the other halves won't starve or be emotionally damaged by the occasional day away from the family (or even a weekend away – why not?). If anything it should make us appreciate our families more and perhaps even vice versa?
Yes, I missed my bunnies whilst I was out but they were not remotely bothered by my absence (sob!) and business as usual resumed the next day. The difference was I felt invigorated and refreshed which always makes for a happier home (less drama, more zen). The guilt fairy is a powerful force but we need to recognise that she taps into pretty irrational fears most of the time. Giving ourselves the time and space to be someone other than mummy/wife/job title is incredibly important as it allows us to simply be ourselves undefined. It's a glorious, carefree feeling that is good for the soul and the home.