I may just be the only person I know that hates booking a holiday. To be precise, I love going on holiday but the process of researching and booking one is, quite frankly, horrific. I have spent many a fruitless night on my computer searching for that elusive holiday and many an afternoon speaking to various travel agents, only to end up feeling completely and utterly defeated.
Hotel, apartment or villa? All inclusive, half board or bed and breakfast? City or beach escape? Somebody shoot me now. The most frustrating aspect of all of this is that just when you think you have found a super duper deal, you go away and think about it for twenty four hours only to find out that the price has increased when you return to the website. At which point both fury and desperation kick in.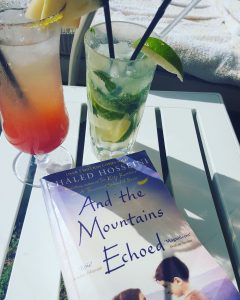 The growth of online travel bookings means that you can find some great deals, but often the process is seriously painful. A lot of the time, the price on display isn't actually the final price, which normally depends on variables such as flight time, departing airport, insurance and baggage allowance. These can totally transform the price. You have your hopes raised and then dashed. It's like a flipping emotional roller coaster.
And even if you go down the more conventional route of speaking to travel agents on the phone, this doesn't always end well. I remember once speaking to two different agents to see who could give me the best deal for a holiday to the Maldives. After saying thanks but no thanks to one of them (very politely, might I add), he then sent me what can only be described as a break up email, saying that he felt "very, very disappointed…and cheated." I felt like some kind of love rat and couldn't bring myself to ever call that agency again. A roller coaster, I tell you.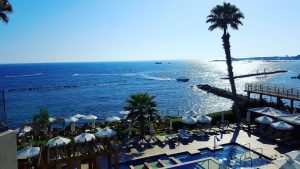 The biggest obstacle for me is TripAdvisor. I love it and I hate it. I find myself checking every single hotel on it, only to work myself into a complete state when I find some single, random comment about rats or stray dogs roaming around the resort. Shudder.
Of course, I could relinquish control of the holiday booking process and allow the Old Git to sort it.  However I think that would be far too harrowing for the both of us as I'd be thinking about all the worst case scenarios and he, quite frankly, doesn't need the drama.
You'd think after years of going through the same wretched process, I'd find it a little easier and learn from my mistakes. But no. Not I. Each and every year I go through the same blood, sweat and tears to find my dream family holiday. One thing I have learnt, however, is that once it is all booked NEVER ever read reviews of the hotel from that point onwards as it's inevitable that you WILL find a complete shocker, and NEVER ever look at prices as you WILL find it cheaper. Trust me, it's sod's law. Sometimes, ignorance really is bliss.